Finalist Miss Canada 2017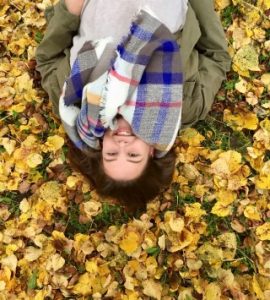 Allyson D.
Hello,
Hi, my name is Allyson, I am 18 years of age and from a small town in Northern Ontario called Kirkland Lake. I am currently completing my final year of high school. Afterwards I will be enrolling at the local college pursing a diploma in Business Administration. Once this diploma is attained, I will further my education in the law field as a paralegal.
Something I hold dear to my heart is the close knit relationships I share with my family. Without their love and support, I would not be the person I am today. I would describe myself as a very hard-working, compassionate, loyal, energetic, outgoing and all around happy person. I put 100% of myself into each and everything I do and strive to do it well. I am extremely passionate about visual and dramatic arts. I have excelled in each of the advanced visual arts courses throughout my high school career, which included completing 5 major works of art that will be isplayed at the local art gallery. At the age of 15, I was cast the lead role in "Yes Virginia, There is a Santa Claus" and thoroughly enjoyed every moment. I am also actively involved in promoting ethical treatment of animals in my local community (Advocates for Northern Animals – a local charity) as well as around the world (PETA – a worldwide organization). The competitive part of me enjoys playing volleyball and baseball every chance I get. I love being outdoors and enjoying nature while appreciating all of the beautiful scenery that Northern Ontario has to offer.
Last year, I took part in the local Carnival Queen Pageant in my hometown. I was fortunate enough to take home the title of Second Princess. This gave me the opportunity to participate in all the Winter Carnival events throughout the community. It was an incredible experience that I will never forget. Holding this title is what motivated me to apply to the Miss Teen Canada pageant. I love the thrill of new adventures and can't wait to see what this experience has to offer!
Allyson
If you'd Elected: what you would realize
Why
vote

for me!
Miss Canada and Miss Teen Canada have been existing trademarks since 1946 and they are highly anticipated annually. These events advocate attitude and personality above all else. The candidates live a unforgettable and beautiful experience all in the spirit of camaraderie throughout the activities.