Finalist Miss Canada 2017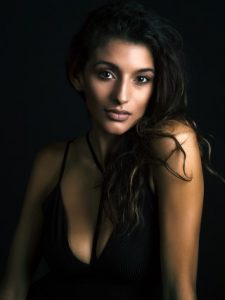 Gabrielle M-M
Hello,
Chanelle Lee calls Toronto her home. The former Miss West Indian Canadian 2017 is a model and actress whose community involvement and athletic background inspired her to pursue a career the wellness sector as a certified health and lifestyle coach. Along with aspiring as a TV host and public speaker.
After enjoying her time as a professional volleyball player, Chanelle uncovered her passion for helping others through mentoring young girls as a coach. The humbling role allowed her to further develop her leadership skills and make a positive impact on others.
From helping girls hone their skills and showcase their talents through sports as well as encouraging them to embrace themselves as they are, Chanelle's efforts to inspire others don't end there. An activist at heart, she has found ways to combine her love for helping others with her desire travel and to see the world. In addition to mission trips to help build homes in the Dominican Republic, she has used her platform to bring awareness to charities like Operation Smile.
The new year has alot in-store for this aspiring entrepreneur releasing her very own video cast meant to share her personal story with people all over the world.
Chanelle
If you'd Elected: what you would realize
Why
vote

for me!
Miss Canada and Miss Teen Canada have been existing trademarks since 1946 and they are highly anticipated annually. These events advocate attitude and personality above all else. The candidates live a unforgettable and beautiful experience all in the spirit of camaraderie throughout the activities.