Finalist Miss Teen Canada 2017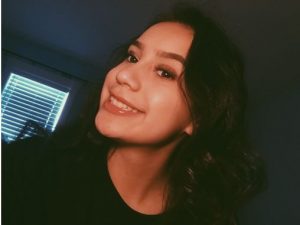 Noelle D
Hello,
Hi, my name is Noelle. I am 14 years of age, I am from Martensville Saskatchewan. I am attending school in grade 9. 
I would describe my self as, outgoing, funny, caring, well-spoken, and compassionate. 
My hobbies include, drawing, writing, reading, cheerleading, playing with my younger sisters, and listening to music. 
My favourite subject in school is math. 
I decided to compete so I could not only raise awareness for the sick kids foundation but raise awareness about mental illnesses, boost my confidence, meet new people, be somebody young people can look up too, and have the experience of a life time! 
If I won, i would raise awareness about the sick kids foundation, and mental illnesses. I would do work shops for young girls around not only Saskatchewan but Canada. 
I believe I would make a great Miss Teen Canada because, I enjoy public speaking, helping others, fundraising, volunteering, and travelling. 
Noelle
If you'd Elected: what you would realize
Why
vote

for me!
Miss Canada and Miss Teen Canada have been existing trademarks since 1946 and they are highly anticipated annually. These events advocate attitude and personality above all else. The candidates live a unforgettable and beautiful experience all in the spirit of camaraderie throughout the activities.