Finalist Miss Teen Canada 2017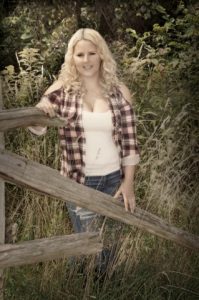 Kailey J
Hello,
My name is Kailey and I am 26 years old. I was born and raised in Windsor, ON. Since I was young, I've had a passion for helping others and working with children. I am one of the few lucky people in the world that can say that I am able to have a career that fulfills my passion at the same time. I graduated from the St. Clair College Personal Support Worker program and now work at The John McGivney Centre, a school for children with disabilities.
I am an active volunteer and public speaker in my community on the subject of mental health. I am committed to providing our community with education and funds to provide mental health services.
In my spare time, I enjoy broomball and baseball. I am proud of having received female player of the year in Ontario and being captain of my team for several years.
Being positive, charismatic, and affectionate are some qualities that I believe describe me well.
Kailey
If you'd Elected: what you would realize
Why
vote

for me!
Miss Canada and Miss Teen Canada have been existing trademarks since 1946 and they are highly anticipated annually. These events advocate attitude and personality above all else. The candidates live a unforgettable and beautiful experience all in the spirit of camaraderie throughout the activities.