Finalist Miss Teen Canada 2017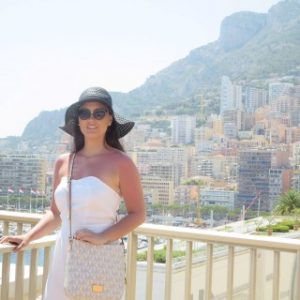 Karine L
Hello,
My name is Karine and I am a 27 year old student from Quebec City. I recently graduated with a Master's degree in International Law from the University of California Los Angeles (UCLA). I also graduated with honors from the University of Ottawa law school and successfully passed the Quebec bar. Throughout my studies, I have always been very involved, both at a community and academic level. For example, among others, I was Vice-President of the Intellectual Property Club and the Civil Law Representative at the University of Ottawa, and the Vice President of the UCLA International Graduate Student Association, while performing pro-bono work. I am also interested in international and legal issues, particularly human rights and humanitarian law. I firmly believe in equality, mutual aid, and education for all. Moreover, I am vegetarian and I have two dogs that I adore.
Aside from the law, I am passionate about everything related to art, fashion, animals, and travel. I speak French, English, Spanish and I can speak basic Italian. In my spare time, I dedicate myself to writing, photography, and yoga. Finally, I aspire to inspire people to love themselves, because as Marla Gibbs once said, "true happiness comes from giving, and it's only by helping others that you can truly evaluate who you are."
Karine
If you'd Elected: what you would realize
Why
vote

for me!
Miss Canada and Miss Teen Canada have been existing trademarks since 1946 and they are highly anticipated annually. These events advocate attitude and personality above all else. The candidates live a unforgettable and beautiful experience all in the spirit of camaraderie throughout the activities.