Magalie Touchette
My name is Magalie Touchette I'm 16 years old and I live in St-Francois de Laval
I am actually attending my fifth grade in Georges – Vanier high school so next year I would graduate.
Since the age of 5 years I'm in a cheerleader team and every year we have competitions in Hull.
I  have also participated in modeling competiton and I won several medals. Recently I attended a fashion show and I loved my experience. Being on stage is something that excites me a lot. I spent many a magical moment under the spotlight and would not to stop anytime soon. I'm willing to live all full of adventure has a goal to reach and acquire new experiences. I also love music, and since 4 years now I play  guitar. I have great ease in the arts, I am very good with my hands. I love being in touch with the people that is why I could not refuse the invitation to be host in any events.
Since I was little I like to look pretty, and my father calls me his little princess.
I am passionate about fashion and everything that surrounded the media. When I go shopping with my family, I use my skills as a stylist to make them leave the latest fashion trends.
To describe me in few words, I am a dynamic girl, I love the world and I'm always talking . Also I am passionate, determined, cheerful and very ambitious. When I want to reach a goal I do everything
to achieve it. I also have a shy side  but is often hidden by my qualities:)  positive no matter what kind, the worst moments, or even my failures do not make me give up. Rather is a way for me to become stronger. Against by my side sometimes takes over sensitive but I always come away stronger.
My motto: Nothing ventured, nothing gained. In life we must go for otherwise we will regret this life is too short to give up:)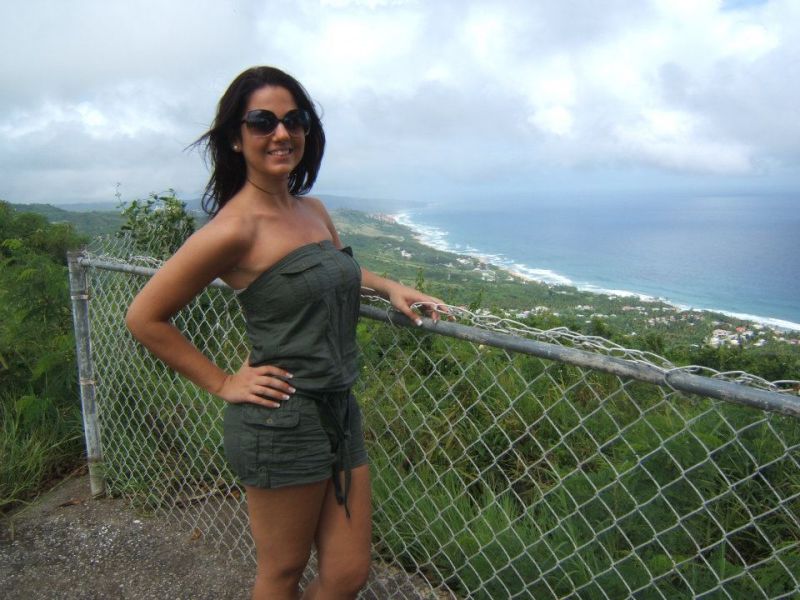 News papers and magazine apparence
Our Miss TEEN Canada went in Las Vegas for the Miss Teen North America Pageant competing for the crown. She came back home with the 1st runner-up position. Our actuall miss TEEN Quebec Sabrina and a 2011 miss finalist weres also part of that competion.Congrradulation to all of them!!
On November 2nd, Our Miss TEEN Canada flew to Barbados to participated in the National pageant MISS TEEN UNIVERSAL.
 he Miss Canada and Miss Teen Canada is the most anticipated annual event. This show is full of feel and excitement. Candidates are given a book to competition or personality is a must.