Finalist Miss Canada 2021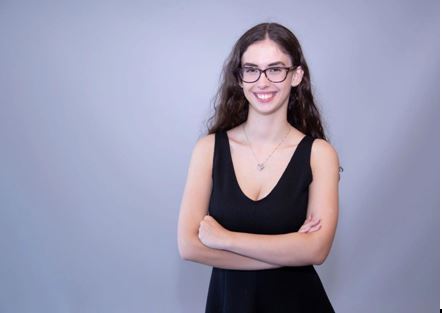 Jewel L
Hello,
Jewel is a passionate woman with a drive to provide Canadian youth educational and engaging learning opportunities through her teaching efforts. As a first-generation University student, Jewel earned over $20,000 in scholarship and financial assistance to attend the University of Guelph thanks to her community involvement and academic achievement of a 4.0 GPA. This will allow her to graduate almost debt-free so she can focus her efforts on guiding the youth through being an elementary school teacher.
Jewel learned about the value of community involvement since she has been camping since she was one day old. She is now the Snack Bar Manager at Country Gardens RV Park, the campground that helped raise her. These experiences sparked Jewel's ambition to educate Canadian youth about the benefits of volunteerism and how it can foster healthy relationships. In 2020, Jewel launched and online educational video series along with a three-day workshop to teach youth and young adults how to become Grateful Givers.
Pageants have always provided Jewel with the platform to use her voice and her experiences to connect with and inspire the community around her. As an ambassador of the Miss Canada Organization, Jewel would continue to promote volunteerism to Canadian youth so they may cultivate gratitude, compassion, and authenticity in their daily lives.
Jewel
If you'd Elected: what you would realize
Why
vote

for me!
If elected as the next Miss Canada, I would continue to promote volunteerism to Canadian Youth and teach them how to become 'Grateful Givers'. I am also currently in the process of organizing a Volunteer Day which would invite High School Students to a day of giving back to their communities. As Miss Canada, I would be able to reach students from across the country and create more accessible volunteer events while teaching them to cultivate gratitude through volunteerism.
As an ambitious woman, I strive to make a difference in my community. I am passionate about providing Canadian youth with quality learning experiences and promoting the benefits of volunteerism. I want to teach Canadian Youth to have gratitude, compassion, and authenticity in their daily lives. As Miss Canada, I would continue to educate others on how to be 'Grateful Givers' while creating accessible volunteer opportunities. Thank you for your support and your vote.
Miss Canada and Miss Teen Canada have been existing trademarks since 1946 and they are highly anticipated annually. These events advocate attitude and personality above all else. The candidates live a unforgettable and beautiful experience all in the spirit of camaraderie throughout the activities.