Finalist Miss Canada 2021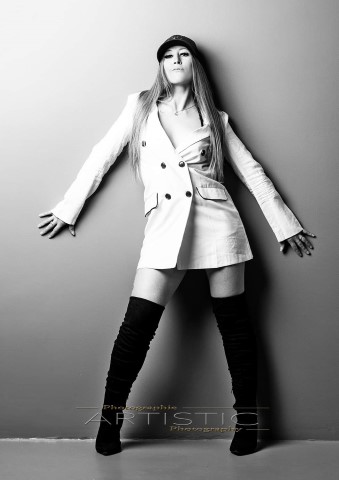 Magaly C
Hello,
Originally from the Acadian Peninsula, where several towns and villages are blessed with natural and coastal charms, I currently live now in Restigouche, where the mountains and rivers offer spectacular views. Both in the province of New Brunswick, these regions are fabulous.
My mother is of Acadian origin and my father is from Quebec. My parents started a family of two children, my brother, who is the oldest and I, the youngest. I love my family with all my heart. Whether it's my mom, dad or brother, I feel unconditional love for them. I also have deep respect and admiration for everyone. They are wonderful people. They are endowed with many qualities and values ​​with which I learned a great deal.
I did my elementary school at l'Étincelle in Sainte-Marie-Saint-Raphaël and my High school at Marie-Esther school in Shippagan. As a result, I lived my first years of life, my childhood and my adolescence sailing in the Acadian peninsula. Subsequently, I took off for Restigouche to complete studies at CCNB Campbellton, in the field of community intervention, while starting my adult life. However, I would like to mention that in my opinion, the best achievements come from the "school of life" where everyone traces their path…This learning begins with our first breath and does not end until the last one…
I have held various jobs, including a few in my field of study. During these professional journeys, I also completed various training courses, including some university academics as well as memorable internships, one of which offered me the opportunity to make a great contribution by creating a small manual entitled "Children and Divorce". The title and excerpts taken from an existing book that I adapted specifically for children, including some personal notions.
Without going into details, I can say that my life journey has greatly made me grow inside. I have had colorful chapters; some pages were colorful and bright and others were colorless and dull. I am grateful for these paths, so different from each other, because with this diversity, a flower has sprung up … these mixtures of colors in my life have shaped the one I have become. It goes without saying that life does not stop making us evolve and it is not over. Whether it is me or another, as long as we are there, that our heart and our breath is active, we will continue to grow, to prosper…
Whether it is related to work, study, personal development, or any other aspect of my life, humans, animals and nature were remarkable teachers to me and always will be. These magnificent energies all have beautiful peculiarities and great potentials – we can learn a lot from each of them-.
I end my biography under these words ;
Just like a compass indicating north, humanity and divinity will guide my every step…
Magaly
If you'd Elected: what you would realize
Why
vote

for me!
I would continue my life journey by offering any form of mutual aid that I can and as a Laureate, these opportunities will be multiplied. Having a bigger point of access, it will be achievable to offer, give, support and help more than I would have imagined. Whether for others, for one cause or another, altruism will be my motto.
Honestly, in all simplicity, listen to your heart; it will guide you to the right choice. If you have anything to do with a candidate, be it me or another, place your choice based on how you feel.
Miss Canada and Miss Teen Canada have been existing trademarks since 1946 and they are highly anticipated annually. These events advocate attitude and personality above all else. The candidates live a unforgettable and beautiful experience all in the spirit of camaraderie throughout the activities.