Finalist Miss Teen Canada 2019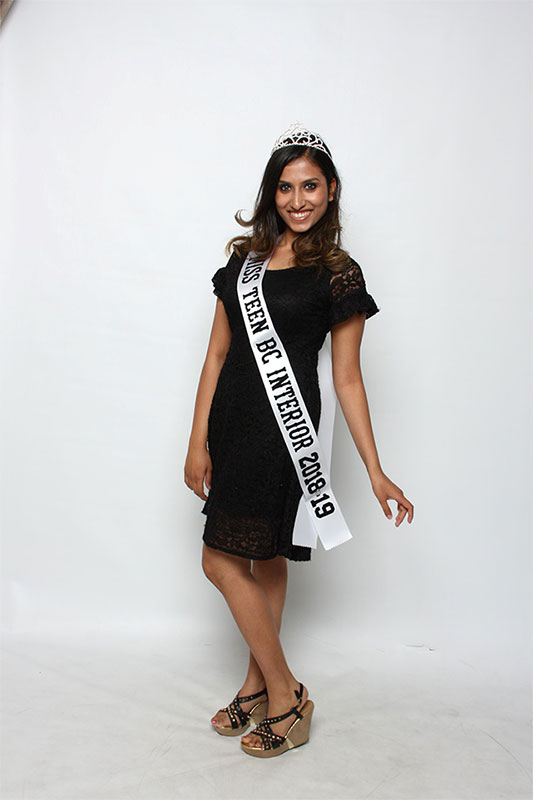 Priyaali K
Hello,
Hello, I am Priyaali. Just a year ago, I was living in India, an exotic land that is diametrically opposite to where I am standing today. In such a short time, Canada has embraced me with open arms and now this is my home.
I am passionate about helping the less fortunate and working with the community leaders to make a small change in the lives of orphans and homeless.  I utilize my dancing skills to help raise funds and to bring smile on faces. This is what makes me tick!
I feel blessed that I was crowned as Miss Teen British Columbia interior. It gave me an opportunity to give back to the community for all the privileges which it has lovingly bestowed upon me.
Now Miss Teen Canada has given me the platform to help me reach out to a larger audience and continue my endeavors.
Priyaali
If you'd Elected: what you would realize
Why
vote

for me!
Within just a span of 18 months of moving from a diametrically opposite land I have been able to raise my voice in the community to support charities close to my heart. Being crowned as Miss Teen BC interior in 2018 gave me even more opportunities to put a smile on the faces of the less privileged and diminish their agony. As a titleholder for Miss Teen Canada, I want to change the perception of "beauty". Unlike the stereotypical pageant girl who is tall, athletic and has flawless skin, I am the girl next door, who wants to change the world by her charisma and confidence and inspire the youth to do the same.