Finalist Miss Canada 2021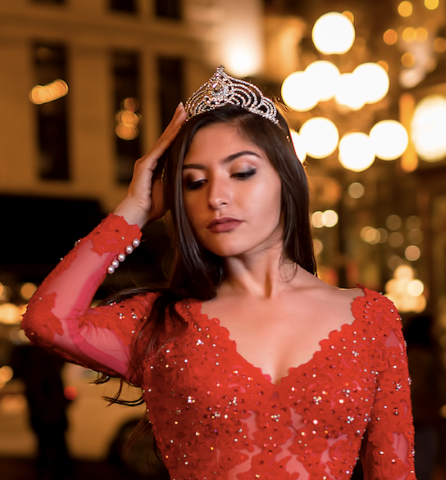 Shawdi S
Hello,
Shawdi is an ambitious, dedicated and confident woman who thrives through challenges. Currently residing in British Columbia, she is a first-generation Canadian who immigrated to Canada alongside her family when she was 15 years old. She has persevered through many adversities that have taught her how to be a compassionate and influential individual.
Shawdi is a huge advocate for STEM education for women. She is a recent Electrical Engineering graduate from the University of British Columbia. Ever since entering engineering, she has observed the lack of female presence in her field. She realized that even though women are highly capable of succeeding in STEM, they may not believe in themselves to excel. Therefore, she has made it her mission to influence and empower more women to become powerful members of STEM.
Aside from her profession, she understands the value of being a skilled and compelling public speaker. Therefore, she has established the "Talk To Me" Campaign, in which she helps people enhance their public speaking skills. She believes improving one's public speaking and communication skills directly correlate with increased self-esteem. As a result of individuals becoming more confident in their careers and personal lives, the community becomes more potent as a whole.
Her previous experiences and achievements have taught her to be empathetic, supportive, and encouraging to other women. In conjunction with her education, profession, and platforms, these attributes make Shawdi a great role model for young women all over the world and a deserving Miss Canada.
Shawdi
If you'd Elected: what you would realize
Why
vote

for me!
Miss Canada and Miss Teen Canada have been existing trademarks since 1946 and they are highly anticipated annually. These events advocate attitude and personality above all else. The candidates live a unforgettable and beautiful experience all in the spirit of camaraderie throughout the activities.