Finalist Miss Canada 2021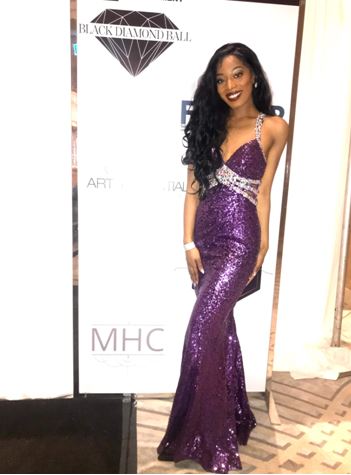 Tishina T
Hello,
Tishina Elizabeth is a model, an aspiring journalist and an active member of her community. Tishina hails from the historically multilingual city of Montreal, Quebec. She currently resides in the diverse and exciting city of Toronto, Ontario. It was in this cosmopolitan city, she was crowned Miss North Toronto World 2019 and placed top 15 at  the Miss World Canada pageant.
In 2020, Tishina's entrepreneurial instincts kicked in, and she launched her website Mybeautypolitics.com;Tishina proudly took on the role as an advocate for the truth. She uses her website and social media platforms to reach her viewers and discuss with them the hard realities we all face daily. Tishina takes pride in empowering her viewers, sharing self care tactics, and creating motivational conversations within a safe and comfortable space.
Tishina is excited and thrilled at the opportunity to compete alongside other well deserving delegates to represent her beautiful country
Canada, at the honourable Miss Canada pageant 2021.
Let us enjoy this amazing ride together!
.
Tishina
If you'd Elected: what you would realize
Why
vote

for me!
There is power in words, and there is movement in representation. With the Crown I will stand on this platform as a woman to represent all women. I, Tishina am a woman of my word; I am a guarantee. If you vote for me, you vote for a woman who strives to create unity between all women, from one's who built this country to the pioneers of the future. From the homeless to the affluent, from every creed, colour and walk of life, I am a voice for unity. I'm a bright representation for the greatest nation, Canada. That is a guarantee
I take pride in being canadian. All canadians should be able to take pride in being themselves. If I win, I will continue with my effort in making sure that every Canadian enjoys the privilege of that title. Starting with those without shelter and the Indigenous women.  The voices of all of our sisters from all walks of life will be uplifted and supported.