Finalist Miss Canada 2021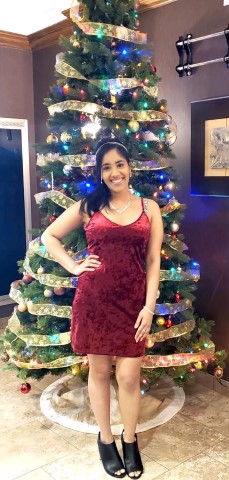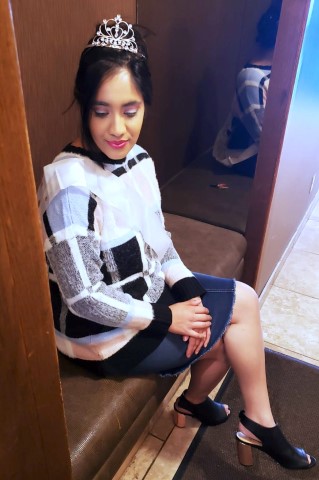 Tulsi T
Hello,
Greetings! My name is Tulsi, and I am from the beautiful prairie province of Saskatchewan!
Saskatchewan's celebration of its natural beauty and diversity of cultures through its motto "Multis e Gentibus Vires", meaning "Strength from Many Peoples" is reflective of my platform as Miss Canada. I believe that each and every individual has their own unique beauty, abilities, and talents to share with the world. It is by accepting and appreciating our similarities and differences as a community, society, and nation that we can join together in strength and unity to better our world.
I am proud to hold many titles, from loving daughter, loyal friend, dedicated medical student, cancer researcher, world traveler, wildlife conservationist, skilled swimmer, accomplished Hawaiian and Tahitian dancer, and representative of Canada in the World Beauty Organization's competitions, along with many others internationally. Some of my most meaningful activities have been volunteering in my community and spending time with patients at hospitals and long-term care homes. I also serve as a volunteer in my local community for the Canadian Red Cross, Dress for Success Saskatoon which equips women with the tools they need to achieve economic independence, and as a tutor with Frontier College, helping to provide literacy skills to people from all walks of life in Canada. I have also enjoyed creating and overseeing fundraisers for many organizations, both in Canada and internationally, including the Leukemia and Lymphoma Society and the Canadian Cancer Society. Having experienced the losses of my father and godmother to cancer at a young age, cancer research has always been a cause that is near and dear to my heart and one of the main reasons I have chosen the Canadian Cancer Society as my charity. Having partnered with the Canadian Cancer Society in the past to raise funds to end brain and other central nervous system cancers, I hope to continue this endeavour and bring more attention and awareness to this field of medicine. Stemming from my charity work and research experience in brain tumors, I aspire to become a neurosurgeon and actively conduct research alongside my medical practice, with hopes of someday winning a Nobel Prize for my scientific discoveries.
Having spent many years working on my own personal and professional development, I have reached a place of great self-acceptance and self-love, being able to value and cherish my inner and outward strengths, beauty, and character. My main reason for entering the Miss Canada pageant is to be able to showcase the attributes I am most proud of and to encourage others to embrace all of the special gifts they have been blessed with that make them, incomparably, who they are. I strive to empower everyone I meet to build their self-esteem, self-confidence, and self-worth. As part of my platform, I hope to inspire people to pursue their dreams, believe in themselves, and know that they can accomplish anything they set their minds to!
Tulsi
If you'd Elected: what you would realize
Why
vote

for me!
As Miss Canada, I will use my knowledge, compassion, graciousness, responsibility, and dedication to uplift and encourage people of all ages, abilities, gender identities, sexual orientations, ethnicities, cultures, religions, and political and socio-economic backgrounds to be true to who they are, appreciate their individuality, and strive to make their world a better place. I would also use my title and experience in the Miss Canada pageant to create a new type of pageant in the future that is specifically for women in science, pharmacy, and medicine to laud their personal and professional achievements.
I appreciate you voting for me, amongst many other beautiful, talented, & inspirational women in this competition, so that I can fulfill my goal of promoting charities, research, and self-empowerment throughout Canada.

Miss Canada and Miss Teen Canada have been existing trademarks since 1946 and they are highly anticipated annually. These events advocate attitude and personality above all else. The candidates live a unforgettable and beautiful experience all in the spirit of camaraderie throughout the activities.